Foodstirs – Modern Baking Mixes
Foodstirs started online about a year ago with a subscription program, and they are now launching their retail line at Whole Foods on the east coast and Gelson's on the west.
See my post on Cupcakes by Amélie about baking Foodstirs' Brooklyn Brownies!
I had the opportunity to attend a press event where I met two of the Foodstirs co-founders, Galit Laibow and Sarah Michelle Gellar. They demonstrated the mixes while we followed along, having a fun time mixing brownie batter and decorating sugar cookies.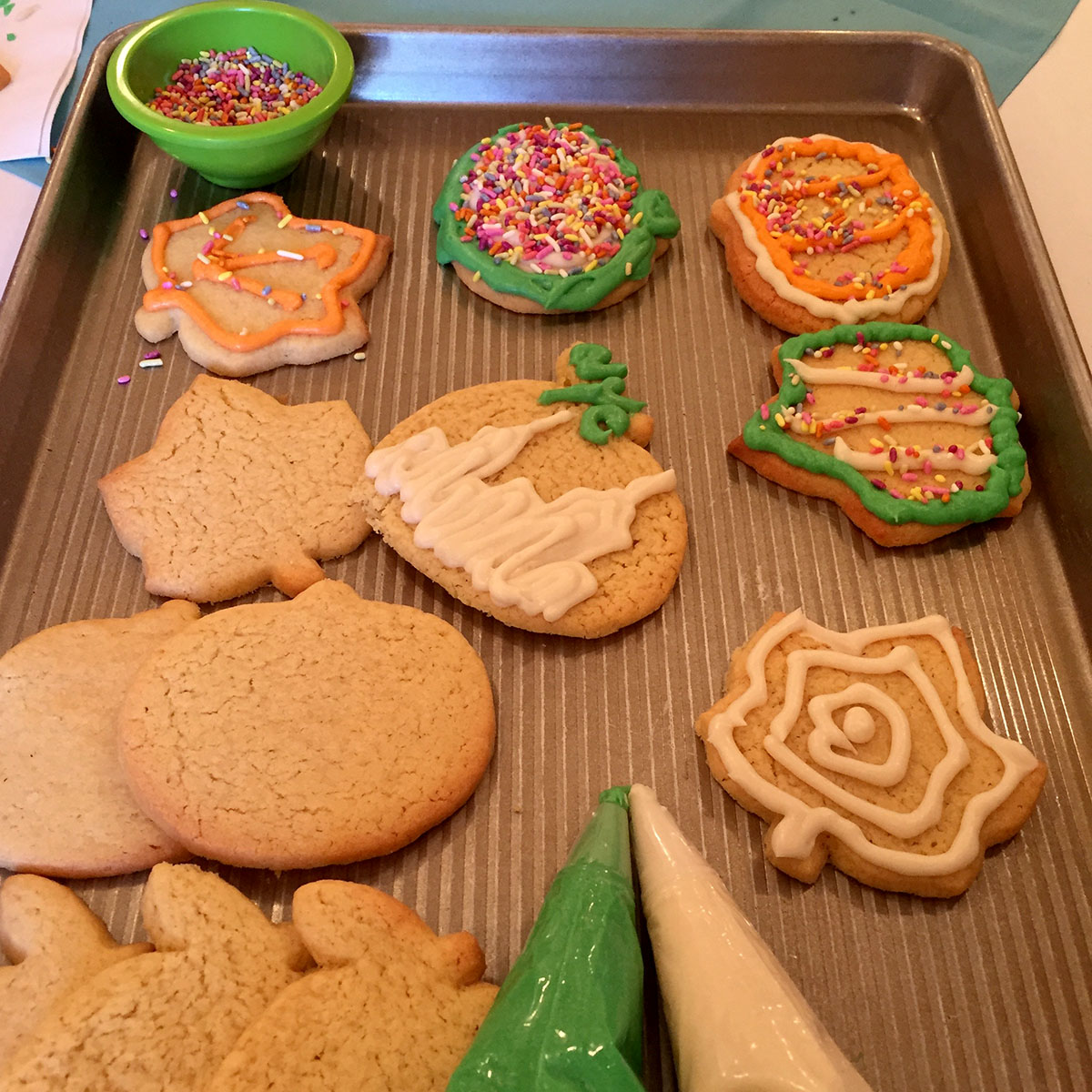 Galit and Sarah talked about the origins of Foodstirs, wanting to bake with their kids but having no baking experience and dismal cake mix options. Their mixes have ingredients like organic cane sugar and fair trade cocoa—I can pronouce them all!—and are free from artificial anything.
We also enjoyed Fall Spice Cordials, a recipe created by a childhood friend of Sarah Michelle with Crop Organic Pumpkin Vodka and Fever-Tree Ginger Ale.
Taste Buds Kitchen
The event took place at Taste Buds Kitchen, a light and airy space for hosting cooking events. Taste Buds NYC calls itself "a kids kitchen by day and BYOB adult kitchen by night" and is available for birthday parties, summer camp, corporate events, and more.
Sarah Michelle Gellar
So, sure, I was a Buffy fan back in the day, and I dare say the actors from the series hold a special place in my heart. It was a pleasure to meet Sarah Michelle Gellar. Though she was likely exhausted from a busy week of promoting Foodstirs, she was warm and friendly, chatting with our group about everything from the worst illnesses to pop up at her children's school to the awesomeness of Universal's Wizarding World of Harry Potter. I love that she has become a fellow baker and is putting her energies into creating an organic baking line.